Executive Director
Sherry L. Hoban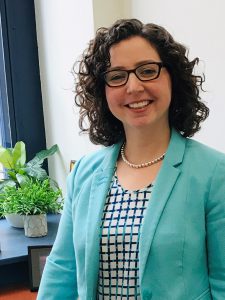 Sherry L. Hoban, Esq., is the Executive Director for Consumer Bankruptcy Assistance Project, she started with the organization in October, 2018. Sherry's vision for CBAP includes empowering low income families to take control of their financial futures through financial literacy education, debt counseling, and pro bono direct legal services. CBAP's pro bono services are critical in the movement to increase access to justice, specifically to increasing the accessibility of the bankruptcy court system which allows individuals overwhelmed by debt to receive the financial benefits that a bankruptcy can provide.
Prior to CBAP Sherry spent over 15 years dedicated to serving low income populations in a variety of legal settings, including interning at CBAP herself while she was in law school. Most recently, Sherry was Assistant Counsel at a regional Medicaid and Medicare Managed Care Organization that focused on improving the health outcomes of low income individuals and improving access to the healthcare system. Additionally, she serves on the board, and has held leadership positions, in several community and women's organizations. She brings a beneficial combination of compliance and risk analysis along with fundraising and volunteer management experience to this position. Sherry is a graduate of Villanova University's Charles Widger School of Law where she was awarded the Villanova Law Alumni Award for Pro Bono Service. She received her B.A. from the College of the Holy Cross in Worcester, Massachusetts.
TEAMWORK MAKES THE DREAM WORK
CBAP is proud of our small but mighty staff.  We are able to able to operate so efficiently in large part due to our hard working board of directors and dedicated volunteers.  In 2021, we had another successful year with 2.5 staff members, over 45 volunteers, and 3 law students.